establishments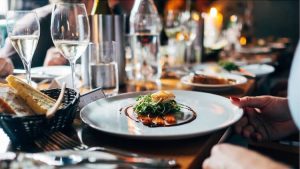 How to place an order in a cafe if you are on a diet. The secrets of diet in a cafe and restaurant.
Of course, adhering to the necessary nutrition plan is much easier if you cook the food yourself and, accordingly, eat it at home or take it with you to work, etc.
But with all of us there are holidays, meetings with friends, business lunches, well, or just did not have time to cook food and you need to eat at the restaurant. Then a logical question arises: what to order in a cafe on a diet? Many believe that it is not possible to maintain their PP power mode. However, I want to assure you that it is possible and not at all difficult.
How to choose an institution
Now we'll talk about the most ideal option, when you have the opportunity to choose your own institution. So you have the opportunity to choose a kitchen. Continue reading →