Stretch marks on the body, according to many, look unaesthetic. Often striae (the second name of the phenomenon) appear with a sharp weight loss. Therefore, everyone is eager to learn how to get rid of stretch marks. In pursuit of smooth skin, expensive creams are bought, beauty salons are visited.
But is it possible to actually remove stretch marks on the skin in this way?
Before you get rid of stretch marks, learn more about them.
Striae occur in areas where the most fat accumulated: belly, hips, buttocks, chest. The reason for the appearance of stretch marks is a violation of the production of collagen and elastin fibers. They are responsible for the flexibility, plasticity of the skin, its adaptation to new forms. Continue reading →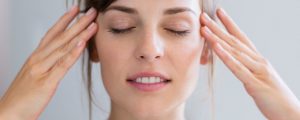 Surely you know that cellulite provokes heredity, increased estrogen production and malnutrition. Anti-cellulite self-massage is an easy, fast and cheap way to get rid of the hated orange peel.
How to do it and how to make it effective, rather than just kneading the skin with your fingers?
The cellulite problem is typically female. It is not a disease, but refers to cosmetic skin defects. Orange peel is a consequence of thinner skin in women than in men, increased production of leptin by fat cells and a malfunction in the synthesis of hormones that regulate the activity of their receptors. Continue reading →