Rules for Effective Training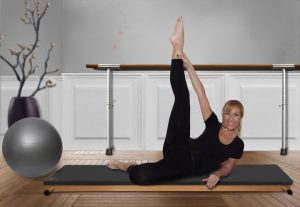 A healthy lifestyle has become a fashion trend. Most are unhappy with their figure and tend to look better. Obviously, this requires regular exercise, which will help to cope with extra pounds and adjust the silhouette.
Often, people who decide to go in for sports have a question: is it possible to replace the gym with home workouts?
So, we answer. The place of training does not guarantee the result, it depends only on your perseverance and dedication.
Rules for Effective Training
Regardless of where you train, you must adhere to some principles. They will help make training more effective and safer.
Physical activity should be regular. It is best to train 2-3 times a week with approximately equal intervals between classes.
The most optimal training time is from 30 to 60 minutes.
Before training, you must definitely do a warm-up to warm up the muscles and work out the joints.
Include cardio and weight training in your training program. So you will not only pump muscles, but also burn fat.
End the workout should be a warm-up or stretching.
Over time, you need to increase the intensity of the load. To do this, do more repetitions in the approach or use weighting agents.
In order for sports to be more effective, you need to lead a healthy lifestyle and eat right.
Training in the gym: advantages and disadvantages
The peculiarity of training in the gym is that the atmosphere of this place adjusts to the working mood. Here you are surrounded by people whose goals often coincide with yours. For many beginners, this becomes the strongest motivation for productive work on themselves. When you see the result of others, there is a desire to achieve it yourself.
Classes in the gym are also convenient because they have all the necessary equipment. This allows you to work on all muscle groups, not limited to the main areas. Using equipment also allows you to increase the load, which makes training more effective.
Home workout or gym
Beginners often need the help of a trainer who will help you create a training program and show you how to do the exercises. It is best for the first time to take individual lessons with a trainer until you get comfortable in the hall and learn how to perform the exercises correctly. Later you will be able to do it yourself.
If you get tired of exercising on simulators, you can always go to group classes. In most sports clubs, you can sign up for Pilates, aerobics, cycling and other types of fitness.
However, classes in the gym have some drawbacks that may affect your decision to purchase a subscription:
the high cost of visiting the gym. On the one hand, this is a drawback, and on the other, an additional motivation not to miss workouts;
the need to get to the gym. Sometimes, due to the inconvenient location of the sports club, the road to training and back can take up too much time;
attachment to a workout schedule. Often you have to rebuild your daily routine so as to get into the fitness room at a convenient time.
Home workout or gym
Pros and Cons of Home Workouts
Exercising at home is much more convenient than in the gym. Such classes save time and allow you to not depend on the schedule of classes in the fitness club. Home workouts have many advantages:
budgeting. You do not need to purchase a subscription and pay for a coach's consultation. If you want to engage in someone else's author's program, you will need to purchase a set of training. But this is not necessary, because on the Internet there are many programs for home fitness;
time saving. On the way to the sports club and home, dressing up and showering takes an average of 1-2 hours. With a tight daily routine, finding them can be difficult. Studying at home, you save this time on more important matters;
lack of a clear schedule. You can conduct home workouts at a convenient time for you;
psychological comfort. Many are embarrassed by their poor physical fitness, which creates some inconvenience during training in the gym. At home, you feel comfortable.
Home workout or gym
But training at home is not as easy as it might seem at first glance. Here you feel relaxed, and therefore you need a huge self-discipline for sports. At home, you will have to independently seek for yourself motivation and control the training process. In addition, the house is full of distractions. Household chores, an unexpected call from a friend, a child requiring attention – all this knocks down the working rhythm.